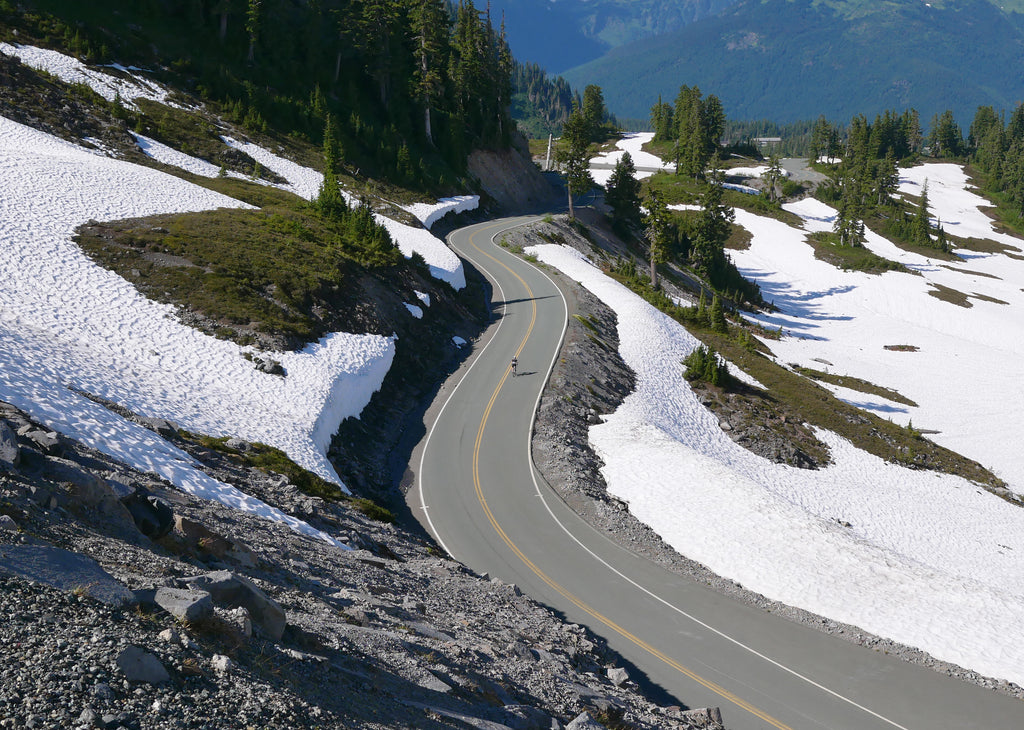 Mount Baker, also known as Koma Kulshan or simply Kulshan, is located in the North Cascades of Washington. It is situated in Washington. Starting from Glacier, the Mount Baker ascent is 38.12 km long. Over this distance, you climb 4,180 ft. The average percentage is 3.3 %. 
 
The final 20km of the ride is where you do most of the climb. As you get closer to the top, the road cuts through large snow banks and a fantastic view of the largest glaciers in Washington is revealed.



Throughout the week the road is fairly quiet and free of traffic, that being said, there are tourists driving to the top to capture the view. We imagine it's much busier on the weekend, however, we road up on a Tuesday.


__________________________________________________
To download GPX route, click on 'View Full Version' below