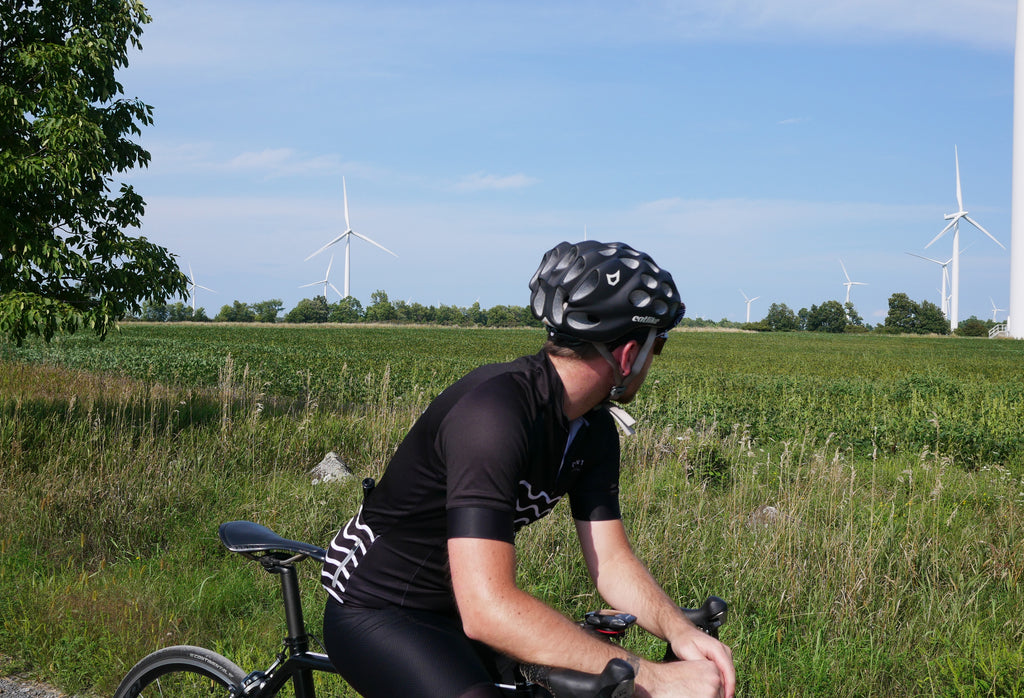 Take a free 20 minute ferry ride from Kingston to Wolfe Island and cycle the quiet county roads, make your way down to Big Sandy Bay or bring your passport and venture over to Cape Vincent, New York via the Van Horne Ferry ($3 CND or USD doesn't matter to board your bike).

Wolfe Island is the largest and westernmost of the Thousand Islands and offers some great routes that spread across the island beginning and ending in Marysville (a majority of the island is unpaved). We planned our route for road cycling and it takes advantage of the paved roads but there are a few unpaved sections of hard pack gravel, that we worked into the ride so we could weave through the wind turbines. Wolfe Island is Canada's second largest wind farm with 86 turbines so, that being said it can get a little windy over there.


After a day of riding or before you set out pop into Fargos corner store and LCBO as you hop off the ferry to pick up a few snacks and drinks.
The township of Wolfe Island has also laid out some nice cycling routes on the roads less travel by vehicles. We hope to explore more of this island in the summer.
Their routes can be found here: http://wolfeisland.com/mtarchives/000137.php
 __________________________________________

From Kingston / From Wolfe Island

9:00am / 9:30am
10:30am / 11:00am
12:00pm / 12:30pm
1:00pm / 1:30pm
2:00pm / 2:30pm
3:00pm/ 3:30pm
4:00pm / 4:30pm
5:00pm / 5:30pm
6:00pm / 6:30pm
7:00pm / 7:30pm
8:00pm / 8:30pm
9:00pm / 9:30pm
 __________________________________________